Hungary v Ireland - All You Need To Know
The state of things ahead of Ireland's friendly in Hungary.
VENUE
Tuesday 8 June, Szusza Ferenc Stadion, 7pm
TV
Live coverage on RTÉ2 and RTÉ Player from 6.30pm
ONLINE
Live blog on RTÉ.ie and the RTÉ News Now app from 6.30pm
Win column no longer bare
Stephen Kenny no longer registers a duck in the win column, albeit the victory over Andorra on Thursday wouldn't have sent too many champagne corks popping.
When Ireland shockingly went 1-0 down on 52 minutes - after a horrifyingly dreary first half - Whatsapp groups all over the country lit up with various OMG-style exclamations and confident predictions of the gaffer's imminent removal.
Even Kenny's most ardent advocates within the media were going to struggle to polish this one, so the feeling went.
Fortunately for the manager, the goal had the effect of jolting Ireland to life and they played with much greater purpose and adventure afterwards.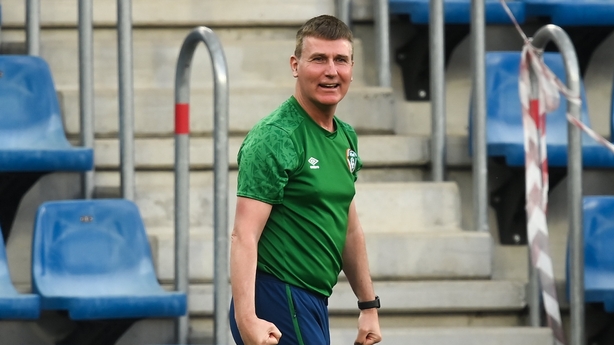 Troy Parrott, who with limited service had been one of the few bright spots in the first half, executing some nice feints and touches, got the ball in some space in the final third, remembered who he was playing, steamed into the box and drilled home the equaliser.
Thereafter, the goals flowed freely, Ireland running out 4-1 winners - in actual fact, their biggest ever goal splurge against Andorra. The 2001-02 Ireland team, obviously regarded as a rather more potent outfit than the current one, could only manage 3-0 and 3-1 wins over Andorra in that successful campaign.
The Republic of Ireland prepare to take on Hungary in their last game of the season, reports @Corktod #RTESoccer #RTESport #HUNIRL pic.twitter.com/7lUmiTioTe

— RTÉ Soccer (@RTEsoccer) June 7, 2021
Parrott the saviour
These pre-match AYNTKs tends to a mournful section on injuries, so we'll take that as read.
Seamus Coleman, arguably still Ireland's best player on the evidence of the March qualifiers, has flown home, having failed to recover from the hamstring injury which kept him out of the Andorra game.
The absentees list for the camp thus rises to 11 but for the week that's in it we'll focus on who is involved.
Should the troubled Kenny era flower into a success at some point in the future, then Troy Parrott's brace in Pyrenees may retrospectively take on a much greater significance in the narrative of Irish football.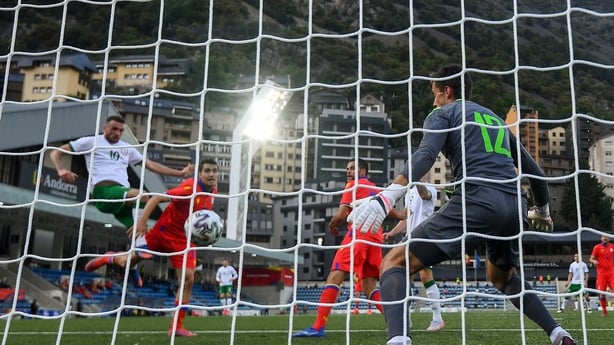 Parrott has been a fixture in the Irish football conversation for so long it's easy to forget he's still only 19. The Dubliner was four months old the last time Ireland trooped out in World Cup.
About 18 months ago, his every sparkling move for the Spurs U23s was reported upon breathlessly, with each regime change at White Hart Lane analysed with regard to its specific implications for Troy.
This talk has gone somewhat quiet since he's embarked on his senior football career in earnest, and found the going tough. Hobbled by a couple of injuries, he failed to score at all in his loan spell at Millwall and had to drop down a division to Ipswich Town.
Goals were slow to come there too but he did nab a couple in the second half of the 2020-21 season and the hope is that he has his eye in.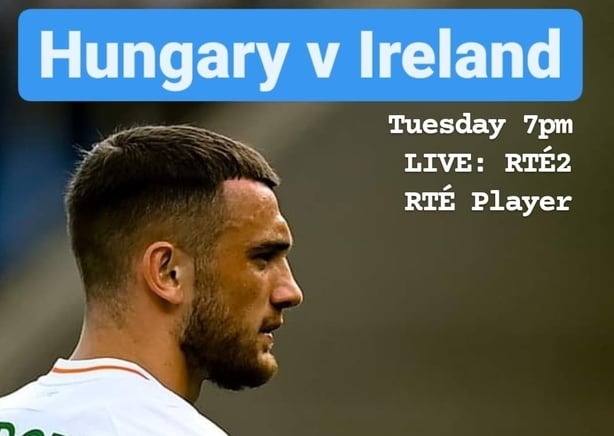 "It's been a tough season to be fair, I've got a lot of criticism but it's finished the way I wanted it to go the whole time, things don't always go according to plan and I am really happy to finish the season," Parrott said after the Andorra game.
"I wouldn't say it's tough to take it on, obviously no-one wants to be criticised but it pushes me and makes me want to do even better."
It's perhaps early to prophesy the arrival of a new Robbie Keane on the basis of two goals in Andorra but hopefully, it will be the trigger for him to catch fire as a striker at first-team level.
Spectators
You may notice something strange in the stands this evening - people!
They're not entering in dribs and drabs either. Hungary's dinky little Szusza Ferenc Stadion was half-full for Friday's 1-0 win over Cyprus.
It's figuring in Stephen Kenny's calculations too. He intended on giving Liverpool's Caoimhin Kelleher his first cap - and still does - but admits he may not start.
The Ireland manager is keen to give Gavin Bazunu experience in front of a crowd ahead of the Portugal game in September, indicating the Rochdale loanee is top of the pecking order currently.
Hungary bound for tough times at the Euros
When Ireland last played Hungary around this time nine years ago, we were bound for the European Championships and they, as they had been for the previous 26 years, were staying home.
It's a role reversal this time. In spite of all the ludicrously heady talk that preceded Euro 2012, Ireland subsequently realised they'd been landed in a stinker of a group, containing the two eventual finalists.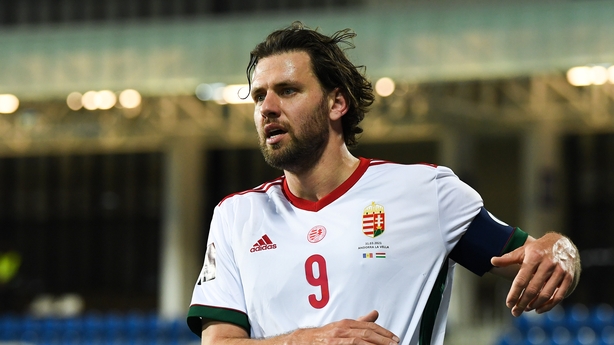 Hungary's group, this time around, is even worse, a comically awful draw. They open their account against the reigning European champions, then they face the current World champions before rounding off the group against the previous World champions. The kind of group that inspires hollow laughter as opposed to tears.
The Hungarians, not unlike Scotland, didn't make a great fist of their standard qualification campaign, losing four of their eight games and finishing fourth. They ultimately qualified via Path A of the Nations League - all the actual League A teams having already qualified.
A fair portion of their players are based at home, with a number of others playing in Germany, notably Leipzig goalkeeper, and former Liverpool reserve, Peter Gulacsi, as well as captain and top-scorer Adam Szalai of Mainz.
History corner
Hungary were the vanquished opponents in one of Ireland's most famous and euphoric World Cup qualifier afternoons, the 2-0 win on a sunny Lansdowne Road on 4 June 1989.
It was so arranged that Ireland played all four of their home qualification games for Italia 90 in a row, between April and October '89.
Charlton's side proceeded to win all four of them, scoring eight goals and conceding zero in the process. The win over Hungary was the third instalment and possibly the giddiest. Paul McGrath volleyed Ireland in front after half an hour and Tony Cascarino headed home the second from about one yard with 10 minutes remaining.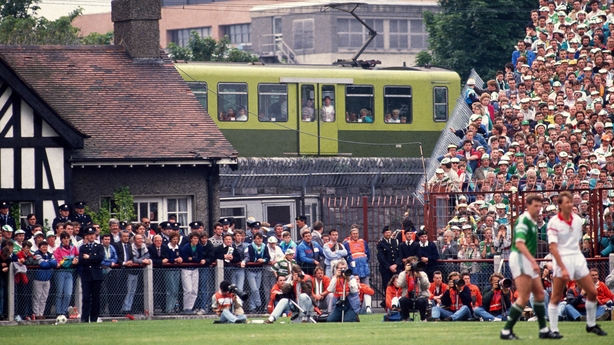 Interestingly, there was a general election in progress at the time and there were some rather loud 'VOTE FIANNA FÁIL' advertisement hoardings dotted around the ground. The Hungarians may have been distracted by the somewhat more seismic political developments in their homeland in 1989.
Looking back from the vantage point of the mid-90s, when Hungarian football was plumbing astonishing depths, Ireland's qualification group for Italia 90 appeared rather soft.
But this is to forget that Hungary had once been one of the great aristocrats of European football, albeit their grandeur was fading fast by the late-1980s.
Still, they had reached the three previous World Cups, failing to get past the group phase in any of them but performing respectably in Spain '82 at least. This wasn't quite in the class of their 50s vintage, still revered as one of the most innovative and greatest teams of all, but battling through UEFA qualifying in the 70s and 80s was still a fine achievement, as Ireland had to acknowledge.
During Ireland's four-year winless streak from 68-71, we were battered 4-0 in Hungary in a 1970 World Cup qualifier, losing the home fixture 2-1. All previous games between the pair were friendlies, none of which Ireland won.
LAST FIVE MEETINGS4 June 2012: Hungary 0-0 Republic of Ireland (F)11 Sept 1991: Hungary 1-2 Republic of Ireland (F)4 June 1989: Republic of Ireland 2-0 Hungary (WCQ)8 Mar 1989: Hungary 0-0 Republic of Ireland (WCQ)5 Nov 1969: Hungary 4-0 Republic of Ireland (WCQ)
Verdict:
Hungary 1-1 Republic of IrelandThe Hungarians, despite qualifying for the Euros, don't look too intimidating. Ireland might benefit from getting the winless streak over and done with. We'll tip the draw.
Follow Hungary v Republic of Ireland via our live blog on RTÉ.ie/sport and RTÉ News app, watch live on RTÉ2 and the RTÉ Player from 6.30pm